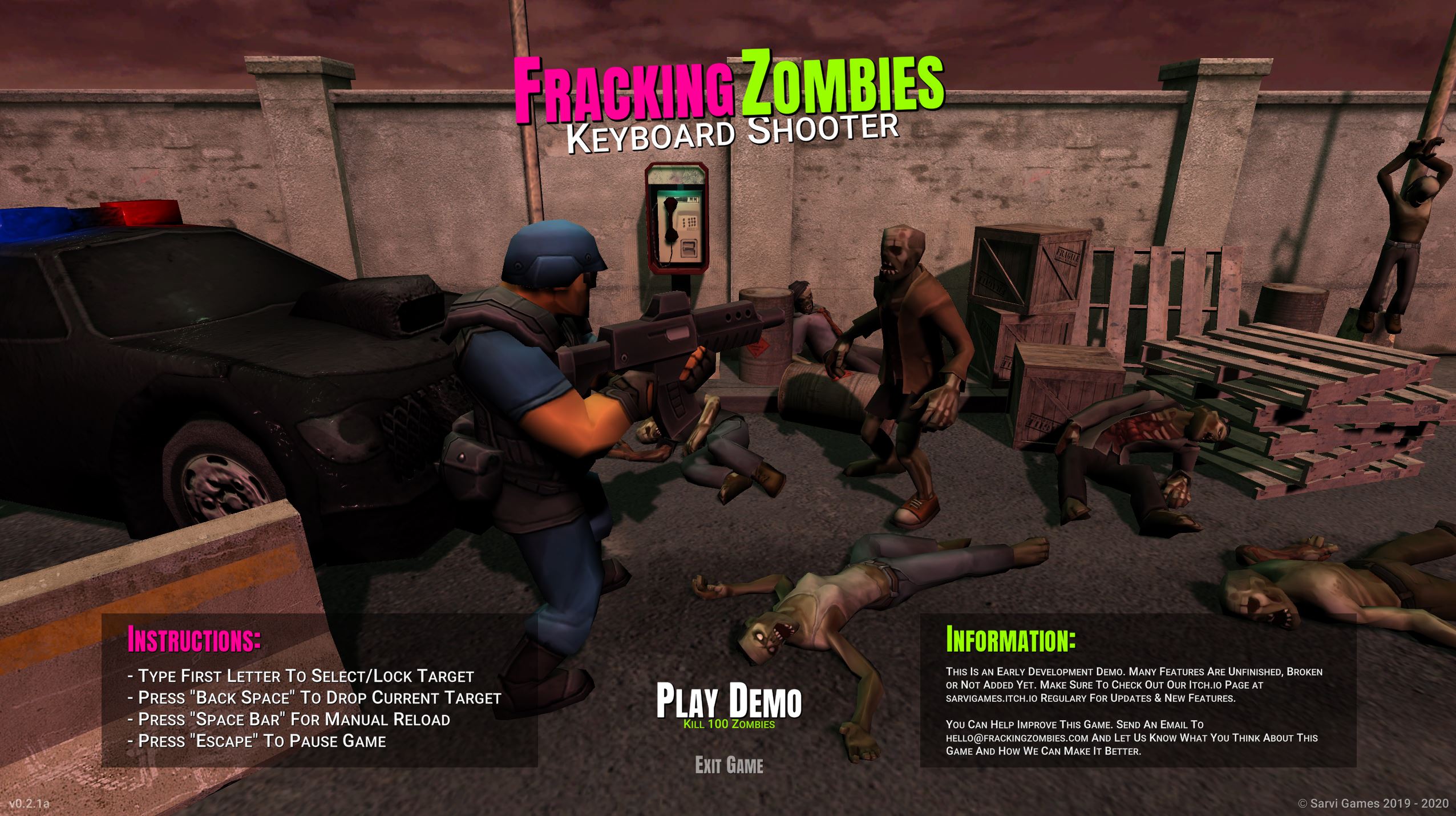 Fracking Zombies - Keyboard Shooter (Demo)
A downloadable game for Windows
Fracking Zombies - Keyboard Shooter
Fracking Zombies is a keyboard typing zombie shooter game that is still in development. It aims to provide a fun way to practice typing and spelling skills.
Aiming & Shooting
Use your keyboard to type (shoot) the words above the zombies heads. You select a target by typing its first letter. If multiple targets have the same starting letter, the closest target will be selected.
If for any reason you would like to drop your current target, you can simply press the backspace key. Note that this will reset the targets word, but can save you from dangerous situations.
Ammunition, Reloading & Bonus
You have limited ammunition. Each time you type a letter your ammunition will be decreased by one (1). If you write the words fast enough and without making a mistake you will be rewarded bonus ammunition. So make sure you write finish the words while the timer bar on the right of the word is still green.
If you run out of ammunition the player will automatically reload, you will however not be able to shoot during the reload process. The need for reload can sometimes come in a really bad time, therefore you can manually reload at anytime by pressing the Space Bar key on your keyboard.
Movement
The player moves automatically. If the zombies get to close to you, the player will slow down to walking speed or even stop to give you a little more time.
Zombies
Zombies aim to kill you so be careful. They walk towards you but if they are low on health (3 or less letters) they will run towards you! Shooting a zombie will disable it for a little while, this can be a life saver.
Flying skulls
Flying skulls are fast and deadly! Keep an eye out for them and shoot them down as soon as you see them. You need to use numbers instead of letters to kill these monsters.
Weapons
Different weapons have different range and magazine size. You will see a zombies word and can target the zombie when it enters your weapon range.
Demo
Keep in mind this is an early development demo. Many features are unfinished, broken or missing. No data will be saved during this demo.
Feedback
We would love hear from you. If you would like to leave feedback please do so by sending an email to saeedprez@gmail.com.
You can also sign up for our newletter on https://frackingzombies.com or follow me for updates on https://twitter.com/SaeedPrez
Updates
2020-01-20 v0.2.1a
Added Hit Streak Bonus
Added Score
Added new background music
Added Pause (press Escape)
Re-designed the main menu screen
Removed X-mas theme
Fixed bugs
2019-12-29 v0.1.3a
Updated ammunition UI.

It is now closer to the player so it is easier to keep an eye on remaining ammo.

Updated the reload UI design.
Added new monster: Flying skull

Flying skulls are faster than zombies and spawn numbers instead of letters.
2019-12-28 v0.1.2a

Added target deselect functionality by pressing backspace
Fixed bug where background music was playing on one channel only
Fixed bug where reload would trigger before bonus ammunition was rewarded
2019-12-27 v0.1.1a
Fixed a bug where dead zombies could sometimes attack the player.
2019-12-27 v0.1.0a
First demo level released.
Install instructions
Download
Unzip
Run "Fracking Zombies - Keyboard Shooter.exe"
Download
Download
Fracking-Zombies-v0.2.1a-demo.zip
73 MB
Comments
Log in with itch.io to leave a comment.
Great game! Is there a new (harder) level comming soon? For now its a bit to easy. Would be nice to make levels become harder so you can keep improving your skill, but I understand its still a demo ;)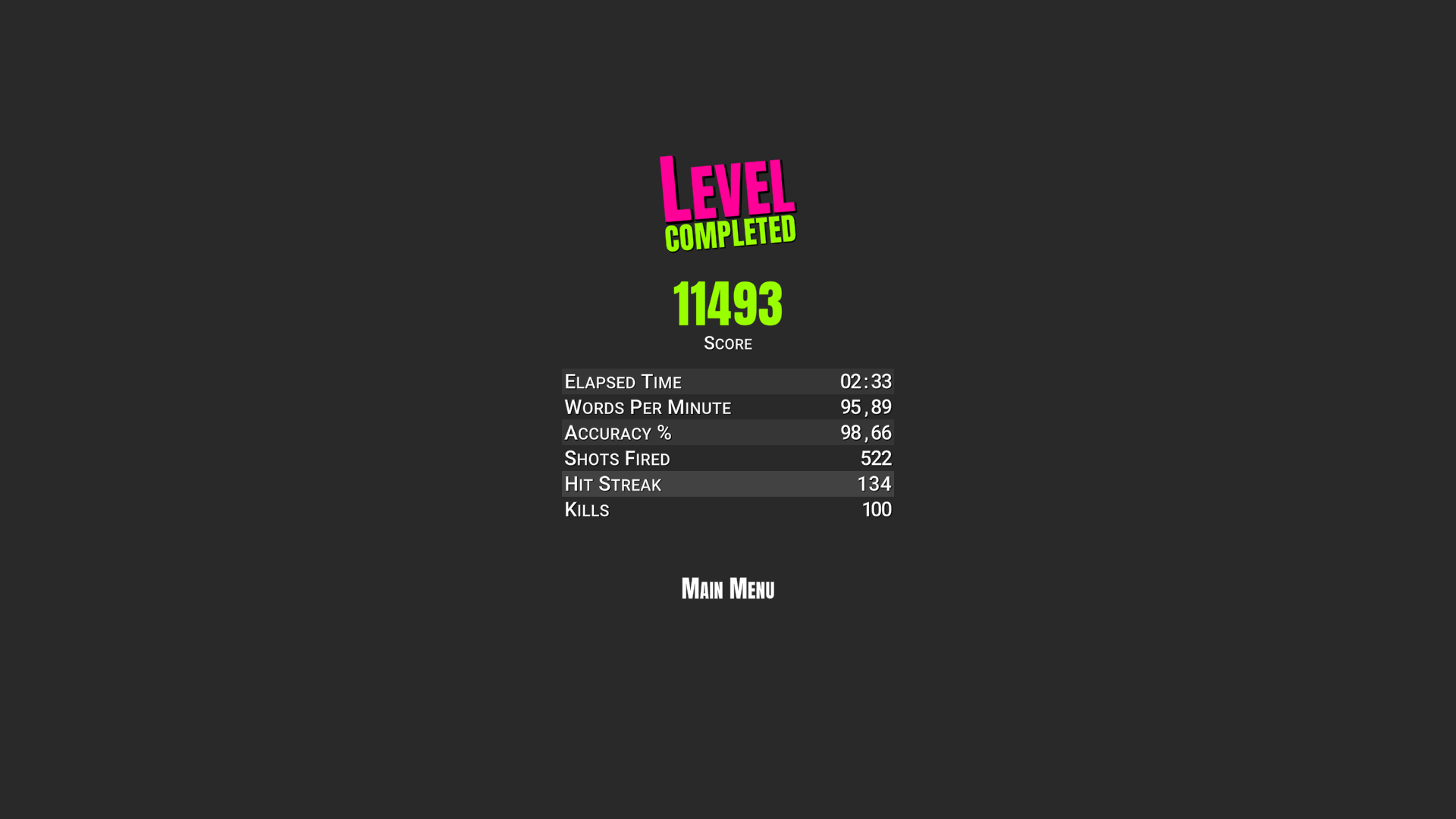 Hi there. Thank you for your comment, glad you like the game :) This is just a demo level while the game is being developed. In the full game there will be different and increasing difficulties.

For now you can get a bit more difficulty by pressing the Left CTRL key on your keyboard to switch to a handgun, which will give you less ammo and also less shooting range (the words appear when zombies are closer to you).
Really interesting game man. It took me four or five tries to actually beat the demo because I had to learn when to reload. It's definitely a great start and I look forward to seeing the finished product with more features.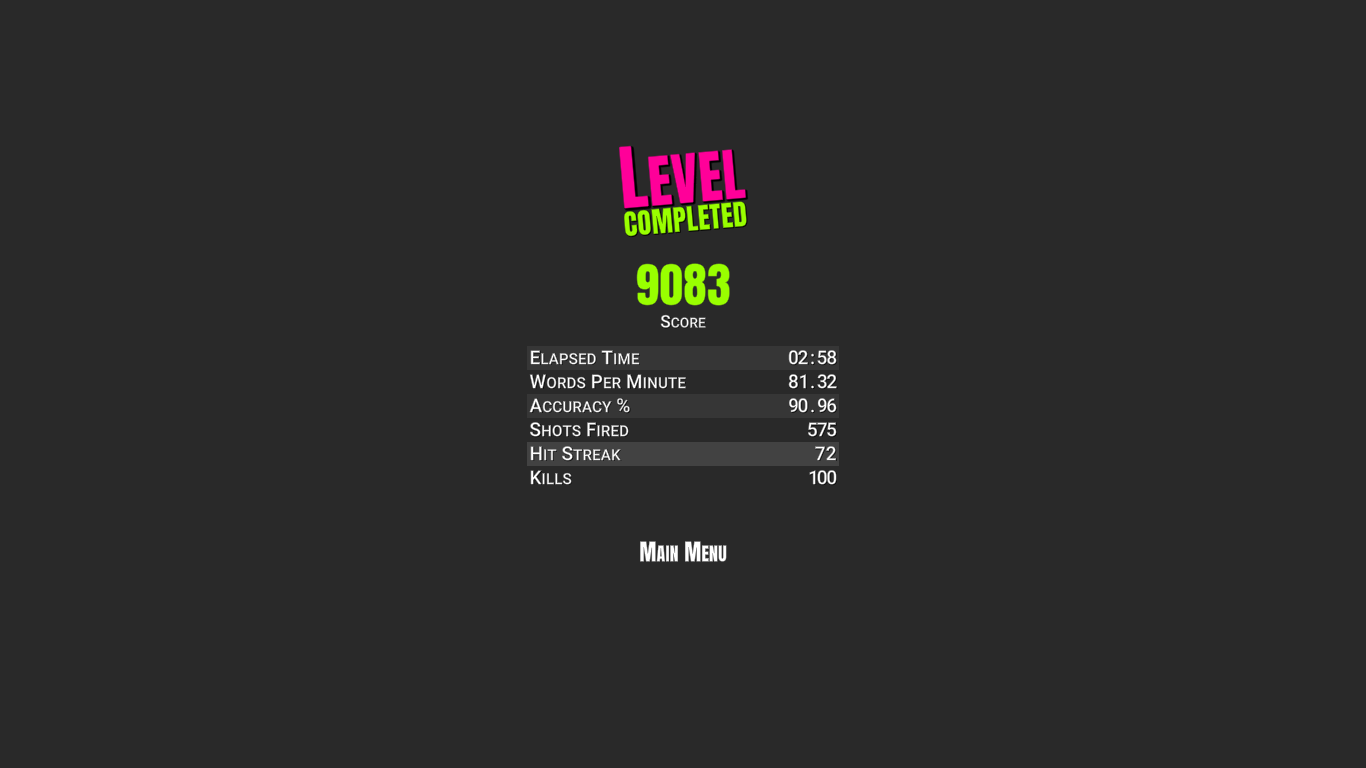 wow this was really fun
cant wait to see what the full release has in store!
Hi there, thanks for trying the game. It looks like there is a bug? You get failed without actually failing, am I right?
Edit: I have now uploaded a new version (v0.1.1a) where this bug should have fixed. Please don't hesitate to let me know if the issue persists.